Eeva Louhio's exhibition The Lonely Wanderer of the Universe is on display at the Arabianranta Library from 2 December 2022 to 31 January 2023. The exhibition consists of original gravures from the book Meteoriitti by Louhio.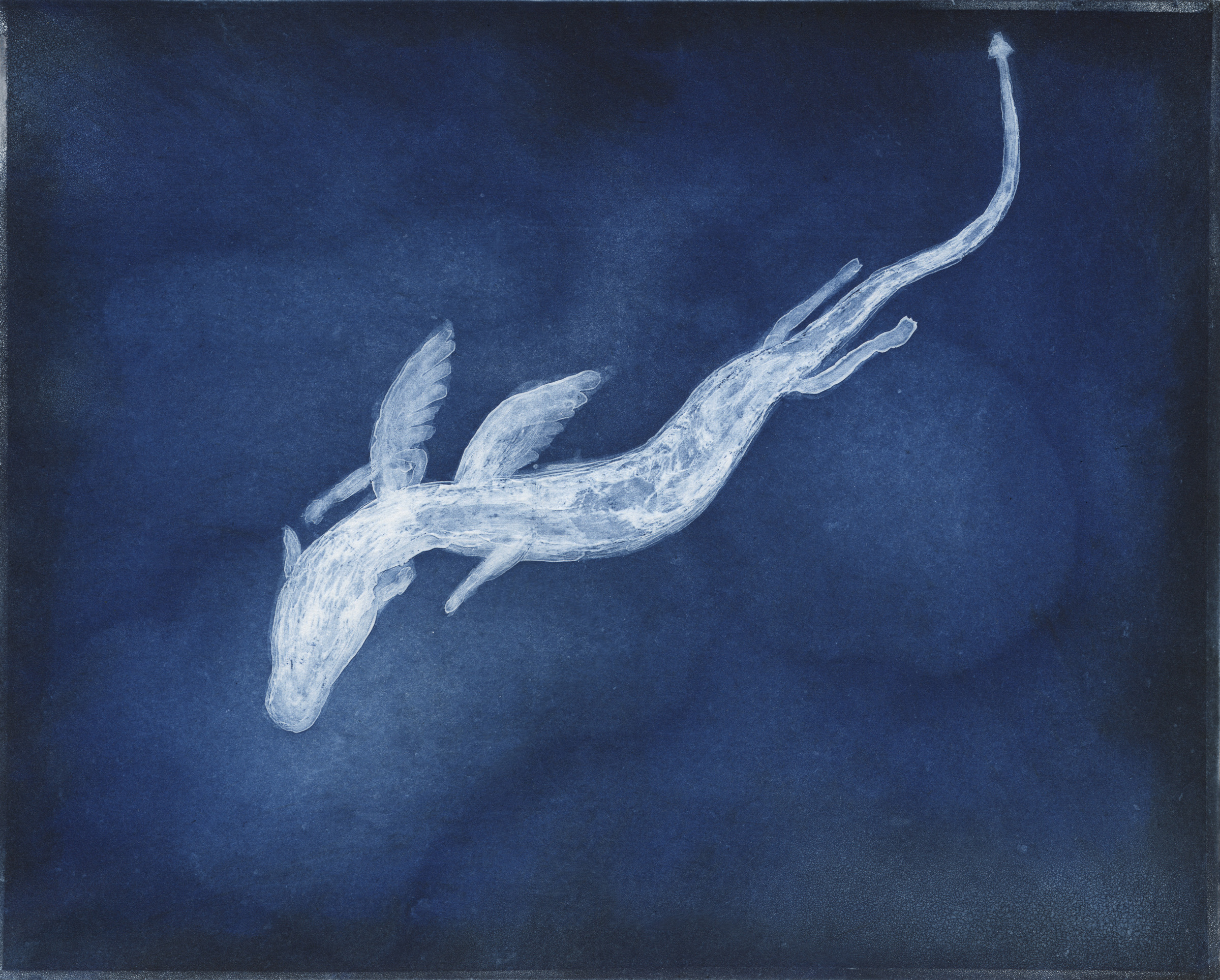 Image: Eeva Louhio – The Creature, metal graphics, 2016, 23 x 28,5 cm 
Eeva Louhio's book tells about a prehistoric disaster. A large meteorite crashed into Saarenmaa and its explosion was visible from as far as Denmark. The artwork also tells about hope. The pictures have been made with different gravure printing methods and the texts for the pictures have been prepared by the author Hanne Heickell. 
Eeva Louhio lives and works in Helsinki. She is a printmaker, graphic designer and illustrator from Helsinki. She works as a book designer and she also binds artist books in which she uses her own prints. Louhio is a member of The Association of Finnish Printmakers, Helsinki Artists' Association and The Finnish Illustration Association. 
Arabianranta Library | Hämeentie 135 A, 00560 Helsinki