Arabianranta Library presents the exhibition Thoughts 2022 by Maire Keinänen February 2 – March 31, 2023.
Welcome to the exhibition opening on Wednesday, February 1st, 4–6 pm!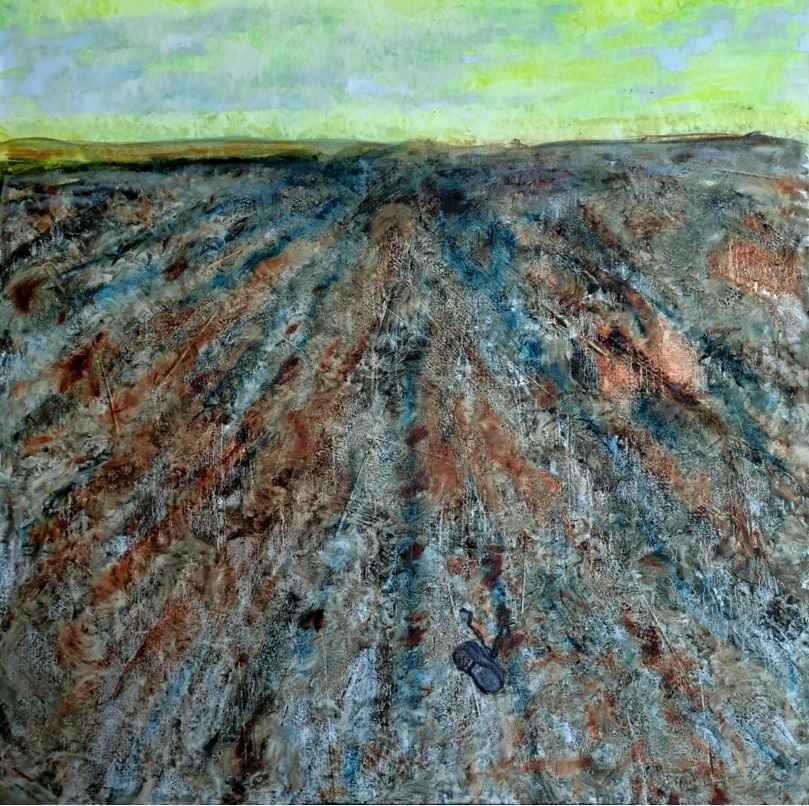 Maire Keinänen: 1.4.2022, oil painting (2022), 89×89 cm
Maire Keinänen: Thoughts 2022 – paintings at Arabianranta Library February 2 – March 31, 2023 
"Russia invaded Ukraine on February 24th, 2022. The media is flooded with images of brutal warfare and crimes against humanity.   
I have painted these pictures during 2022. During the distressing war news, I turned my attention to nature, which is supposed to create hope and comfort.  
I named the paintings according to a few war dates; the bombing of a maternity hospital in Mariupol, the unveiling of the Bucha massacres, the sinking of the missile cruiser Moskva in the Black Sea, and the surrender of the defenders of Mariupol." 
Arabianranta Library | Hämeentie 135 A, 00560 Helsinki