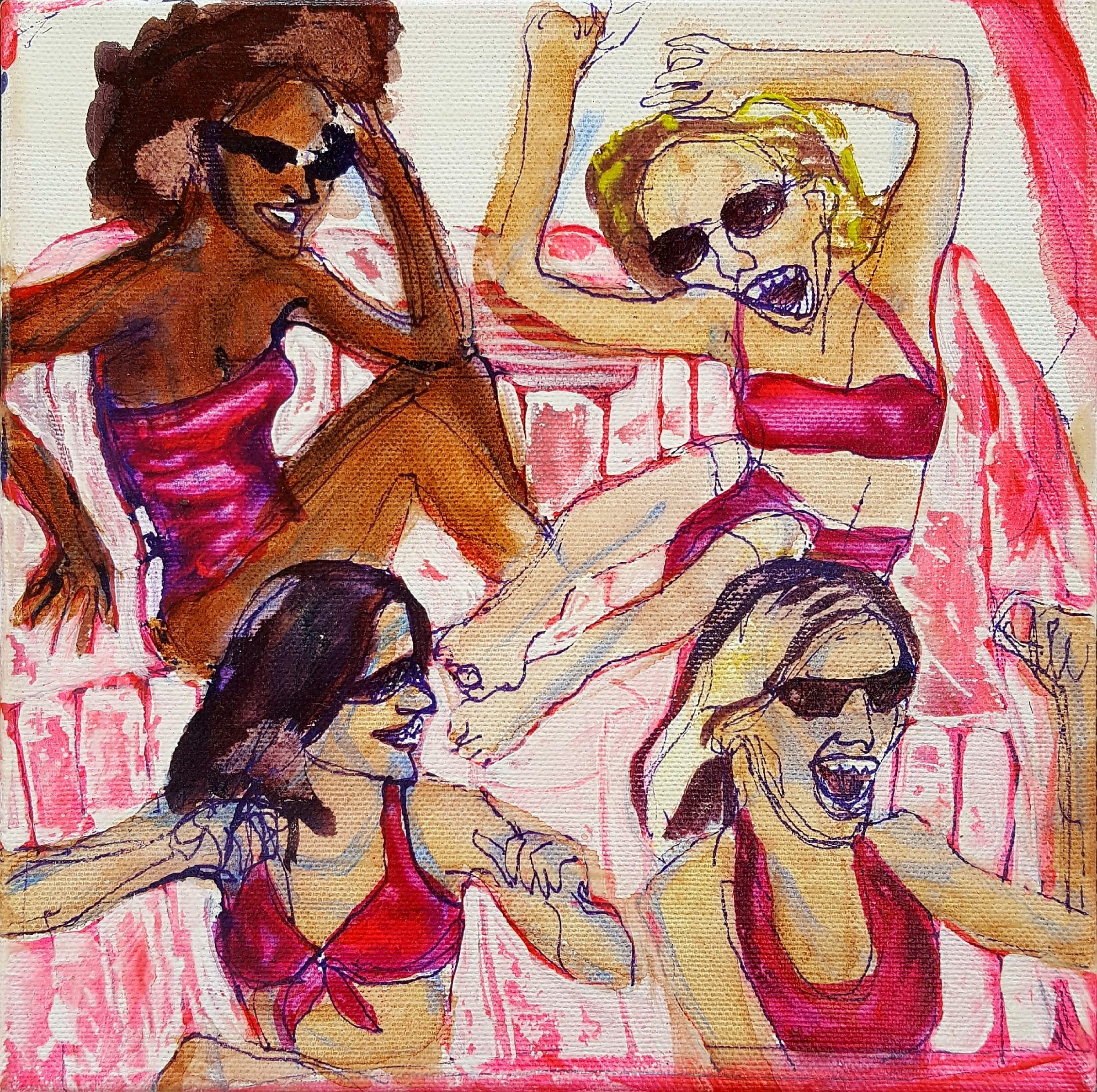 Sanna Ulvila: What is it about pink that makes you feel so good?, 22 x 22 cm, acrylic on canvas, 2021.
The Helsinki Artists' Association is expanding its exhibition activities to the Arabianranta Library!
Sanna Ulvila opens the exhibition calendar of the Arabianranta Library with her exhibition 'How does the pink color make you feel so good?' and other paintings. The exhibition opens on Friday, May 20th, and continues as a summer exhibition until the end of July.
Sanna Ulvila's paintings are a kind of pastiches, or perhaps parodies, of advertising and still images that we encounter every day both in the media and in street photography. Ulvila graduated as a painter from the Free Art School in the spring of 2021, and works mainly in oil and acrylic painting. She has also studied general literature at the Tampere University and comics at The Liminka School of Arts.