Malmitalo gallery presents the exhibition Rag of Ruins and Worry Fluff by Ilai Elias Lehto from 24 November to 17 December, 2022.
Welcome to the exhibition opening on Wednesday 23rd November 5–7 pm!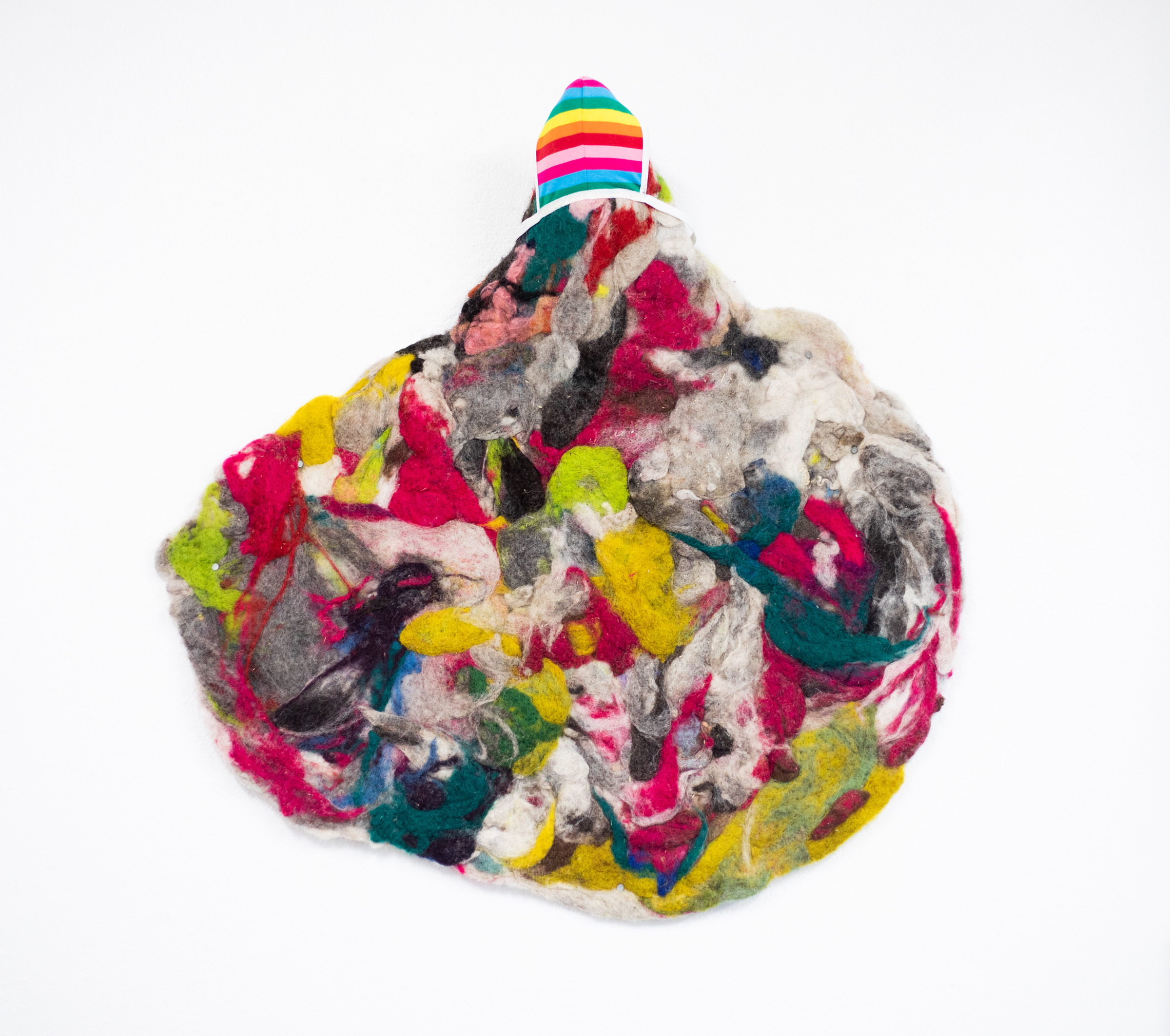 Image: Ilai Elias Lehto
Ilai Elias Lehto (b. 1988, Joensuu) is a North Karelian sculptor and textile artist who lives in Kangasala and works in Tampere.
The works in the exhibition are wall cloths, soft sculptures, collages of found and recycled materials. Ilai Elias Lehto has a passion for furry and soft things, toy-like and affective objects. Lehto works with such material using techniques both associated with visual arts and handicrafts. His notable working method, one that binds the works together, is wool felting. Lehto has used wool in his works for ten years. Searching after the lost and abandoned items, assembling them together and repurposing those that have been condemned as trash form the focal point of the artist's work.
The emotional dimension, found both in works created through the artistic process and modest everyday objects, interests Lehto endlessly. An object expands in our consciousness beyond its physical existence – it becomes part of our memories, our personal story and even our identity. Things start to get fuzzy on the surface, which our deepest feelings slowly cling to, without us even noticing. Even the waste fabric will bloom with life again.
The Arts Promotion Centre Finland (Taike) has supported the exhibition and the artist's work.
Ala-Malmin tori 1, 00700 Helsinki
Mon–Thu 8am–8pm, Fri 8am–6pm, Sat 10am–4pm