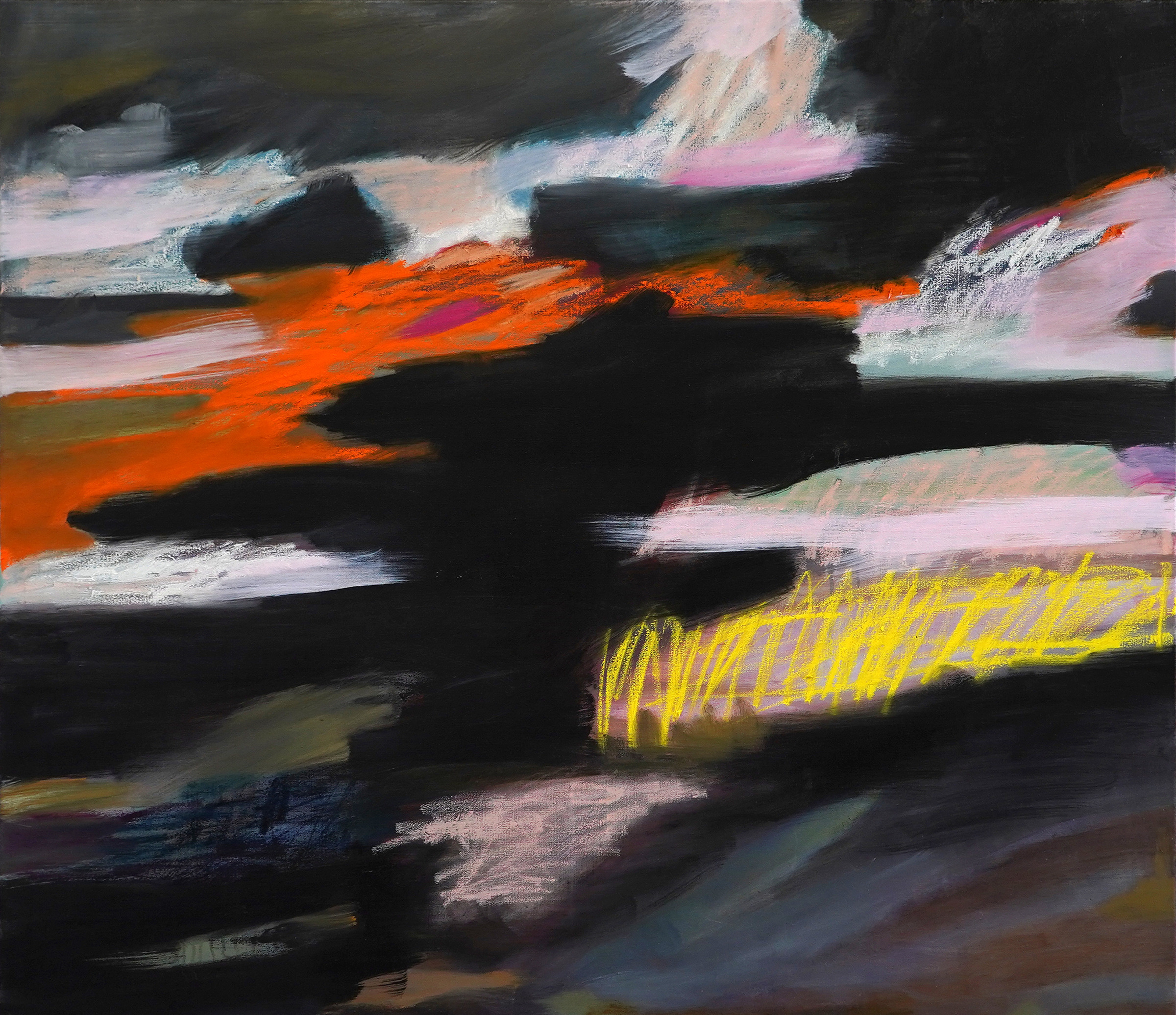 Image: Evening by Maija Toropainen
Maija Toropainen's exhibition Swift will open next week in Malmitalo gallery! The exhibition runs from 4th August until 28th August 2022. You're warmly welcome to the exhibition opening on Wednesday, August 3, 5–7 pm!
"I'm gonna lay down my burden
I'm gonna lay down my burden
I'm gonna study war no more…
This year, spring did not come with hope and fragrant flowers but with all-destroying war. I have an old slave song or gospel tune Down by the Riverside playing in my ears. In it, the soldier, tired of the battle, wants to lower his burden, lay down his shield and stop the warfare.
The river flows swiftly, renewing itself all the time. The stones are ground and the edges are rounded by the force of the water. Wooden blocks imitating the shape of a boat float in the water.
A city dweller carries pockets full of wild flower seeds, sprinkling them on her walking path. Rebellion should be constructive. I support passive resistance and endless negotiations."
Maija Toropainen is a painter and visual artist from Helsinki. She has held annual solo exhibitions and participated in group and joint exhibitions in Finland and abroad.
Artist's work is supported by Kökars Gästateljé and the Art Promotion Center Finland.