GLO Hotel Art | Susanna Iivanainen: Undercurrents 1 October–31 December 2022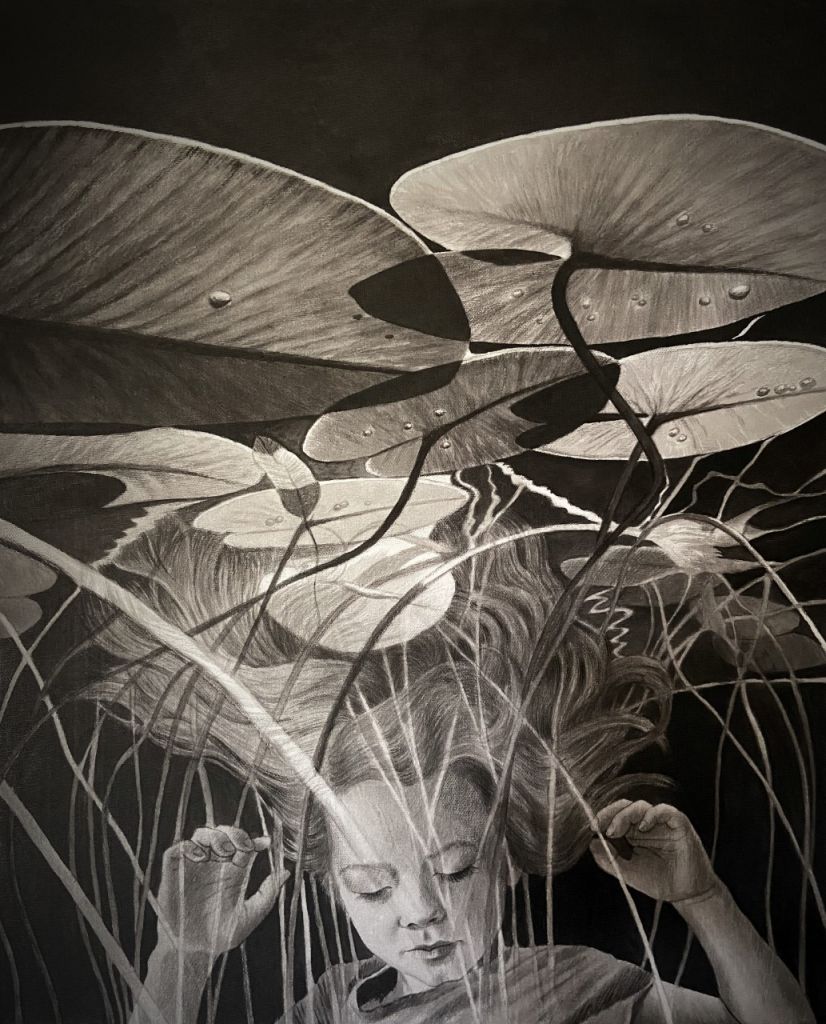 Susanna Iivanainen: Sleep III (2021, ink painting on canvas, 50 x 61 cm)
The Helsinki Artists' Association Art Lending services has a showroom in the classy jugend hotel GLO Hotel Art at Lönnrotinkatu in the heart of Helsinki. The second showroom artist of 2022 is Susanna Iivanainen. The paintings on display can immediately be lent and bought according to the Art Lending terms.
***
Susanna Iivanainen is a visual artist from Helsinki. In recent years, she has mostly painted with ink and acrylic-based inks on canvas, and often her subjects are related to water in some way. Ink and salt seem like natural tools to describe the moving and flowing essence of water. She works serially. The paintings on display in the exhibition are parts of the series that she has continued from year to year. Most of the works have water as a unifying element, but they also deal with other themes.
The subject of water has accompanied the works since the beginning of the year 2000, but the approach to the subject has varied. In the works, the underwater environment is not so much a concrete place of action, but rather a state of mind. Water is, above all, an element of emotion in paintings. When talking or describing emotional states, for example in conversations or fiction, expressions related to water are often used. We talk about drowning, drifting, floating, flowing and so on. The flow and depths of the water reflect the levels of the mind. In addition to water, we can sink into sleep and memories, like some of the people in the paintings.
The work of Susanna Iivanainen in the Art Lending selection
GLO Hotel Art
Lönnrotinkatu 29
00180 Helsinki
+358 10 344 4100
art@glohotels.fi