Artist Collective Kunst: If Man is an Island 23.9.-17.10.2021
HAA Gallery presents the exhibition "If Man is an Island" by Artist Collective Kunst 23.9.–17.10.2021.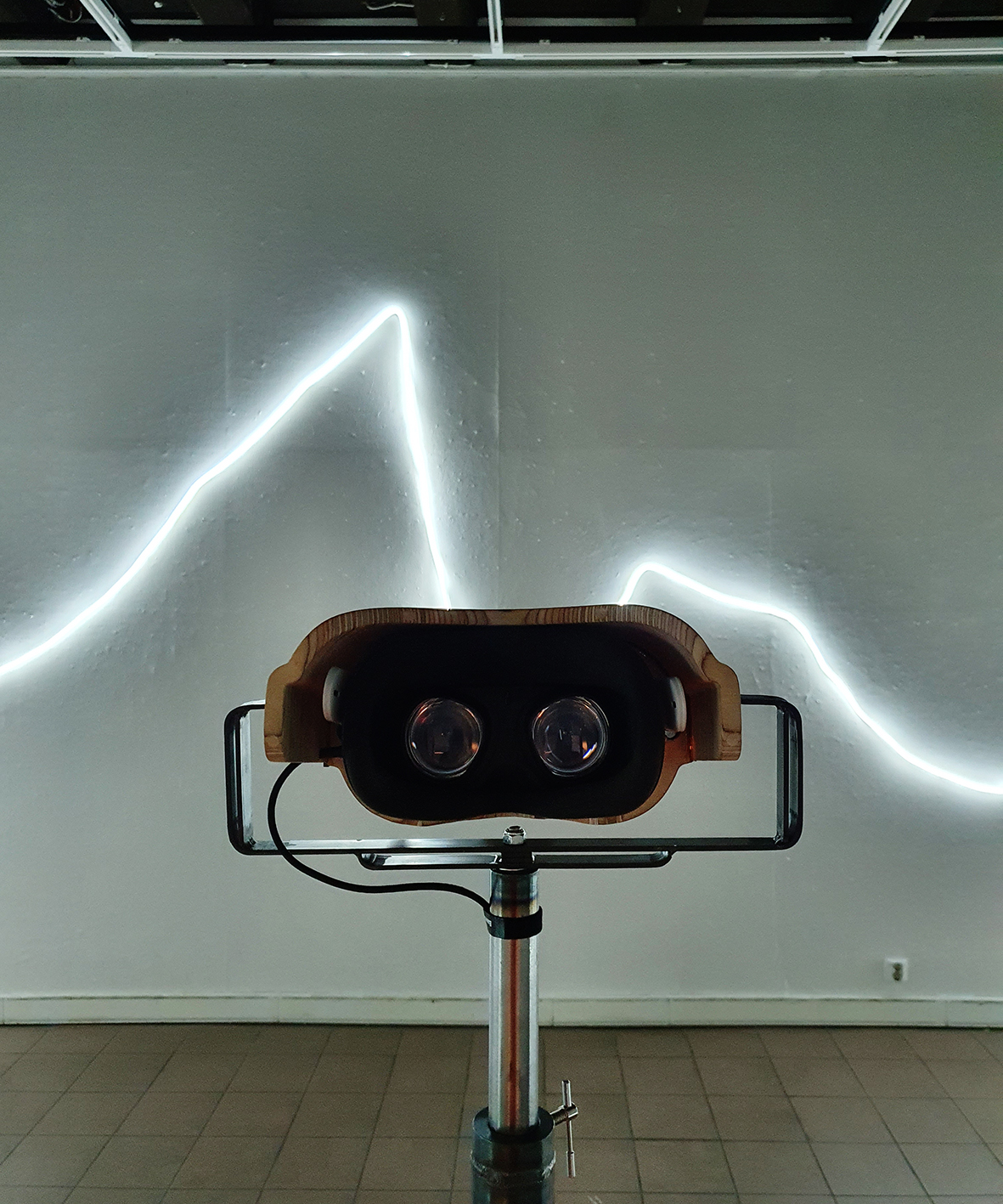 Welcome to the HAA Gallery!
The exhibition will be opened at 4–7 pm on Wednesday 22nd September. We follow the given guidelines by Regional State Administrative Agencies.
The exhibition If Man is an Island is about human rights. It highlights the often hidden ways to exercise power, social structures and rules constructing society.
Algorithms define and divide people into winners or losers. Algorithms calculate end results and predict futures. They are like coded opinions that, at worst, distort the truth and lead to discrimination. Algorithms are not visible, their scale is predictable and they can be destructive.
The exhibition contains two bodies of works where Artist collective Kunst has utilized data flow, inquiries and questionnaires made to their customers by the Social insurance institution of Finland (Kela), unemployment office and the Immigration office Migri, as well as visual information and virtual reality. The core idea in this exhibition is that the individual is part of humanity. No man is an island, in itself sufficient. If a person becomes an island, he becomes sightless.
Artist Collective Kunst was founded in spring 2013 by Finnish artists Jarmo Palola, Anu Suhonen and Julia Weckman. January 2016 the collective got three new members: artists Christina Holmlund, Pia Paldanius and Sirpa Päivinen. Kunst organize performative exhibitions and events, develop all kinds of projects to work on. The collective curated and coordinated Gallery Lapinlahti in 2016-2019. In 2018 Artist Collective Kunst received Regional Art Prize of Uusimaa from Arts Promotion Centre Finland.
The exhibition If Man is an Island is supported by The Swedish Cultural Foundation in Finland and Arts Promotion Centre Finland.
Artist Collective Kunst: If Man is an Island 23.9.–17.10.2021
HAA Gallery, Suomenlinna C1, 00190 Helsinki
Open Tue–Thu 12–6 pm, Fri–Sun 12–4pm