You Are My Lucky Star II, oil on canvas, 14 x 20 cm, 2022.                                                               Image: Jussi Tiainen
Gallery Katariina presents the exhibition Any Event Horizon and Happy Go Lucky by Saija Koponen 13–29 May 2022
"Make now always the most precious time" – Jean-Luc Picard / Kamin, Star Trek The Next Generation, season 5, episode 25: The Inner Light, 1992.   
The works in the exhibition are excerpts from moments that contain the excitement and hope that comes with the idea of new events and opportunities. The characters in the paintings and sculptors are on an event horizon, on the other side is something we don't know yet. 
The recent themes of my artistic work have been addressing the goals set under pressure, the state of uncertainty, and the power that looking forward and focusing can bring. As I outline this whole, I find that it describes my relationship with the world – the interaction with people and world events. This is an old theme in the history of contemporary art, containing the hope that the artworks and the exhibition that they form, will be able to evoke an experience in the viewer. The theme involves preconceived notions and interpretations: how we react to events and each other, and what kind of conditions we create for our encounters. 
  Helsinki, April 6, 2022 Saija Koponen 
Saija Koponen (b. 1980) is a visual artist and a multi-worker in the visual arts field. Recurring themes in her work include corporeality, ambiguity, feminine heroism, humanism, and an interest in color and its properties. Koponen draws influence from her own daily life and experiences as well as from music, films, popular culture, and the visual arts, playing with naive and sublime as well as random and premeditated counterparts. 
Koponen earned her Bachelor of Fine Arts degree from the Saimaa University of Applied Sciences in 2009. Since 2010, she has lived and worked in Helsinki. Koponen has had several solo exhibitions and taken part in various group exhibitions. Her most recent solo exhibitions have been You Are My Lucky Star at Art Center East in Lappeenranta (2022), Naive Melody at Gallery Ars Libera in Kuopio (2019), and Innuendo at Gallery Huuto in Helsinki (2018). 
 The exhibition has been supported by the Arts Promotion Centre Finland 
Galleria Katariina, Rikhardinkatu 1, 00130 Helsinki 
Auki ti – pe 11 – 17, la – su 12 – 16 
Open Tue – Fri 11 – 5 pm, Sat – Sun 12 – 4 pm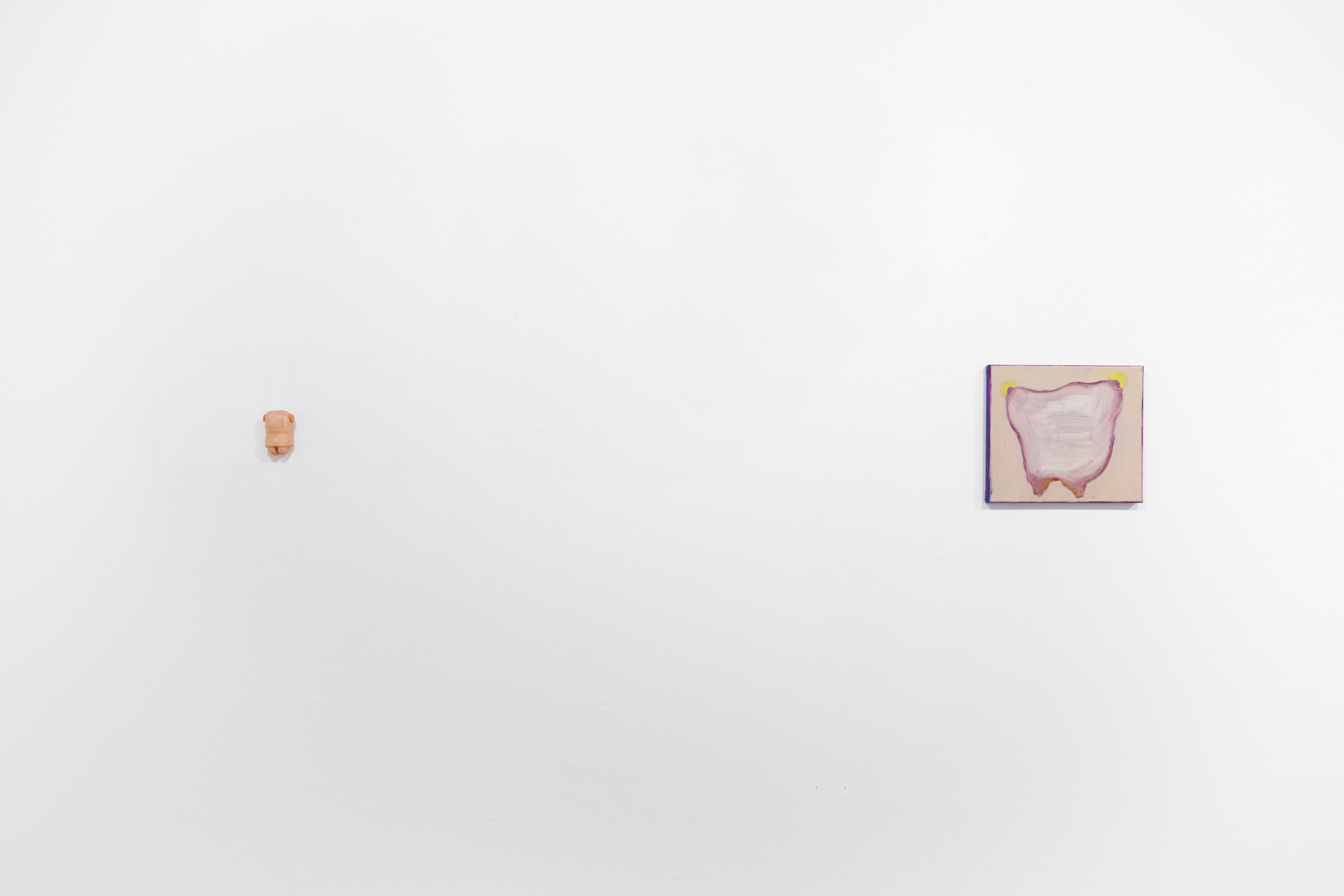 Saija Koponen:
(left) Hello! (Swinger) (2022, birch and coloured pencils, 8 cm x 6 cm x 3 cm)
(right) Happy Go Lucky (Tinsel Tits) (2022, oil on canvas, 24 cm x 27 cm)
Photo: Jussi Tiainen
Saija Koponen: Pylly-Tyttö (Bummy-Girl) (2021, birch and coloured pencils, 7,6 cm x 5,8 cm x 3,5 cm) | Photo: Jussi Tiainen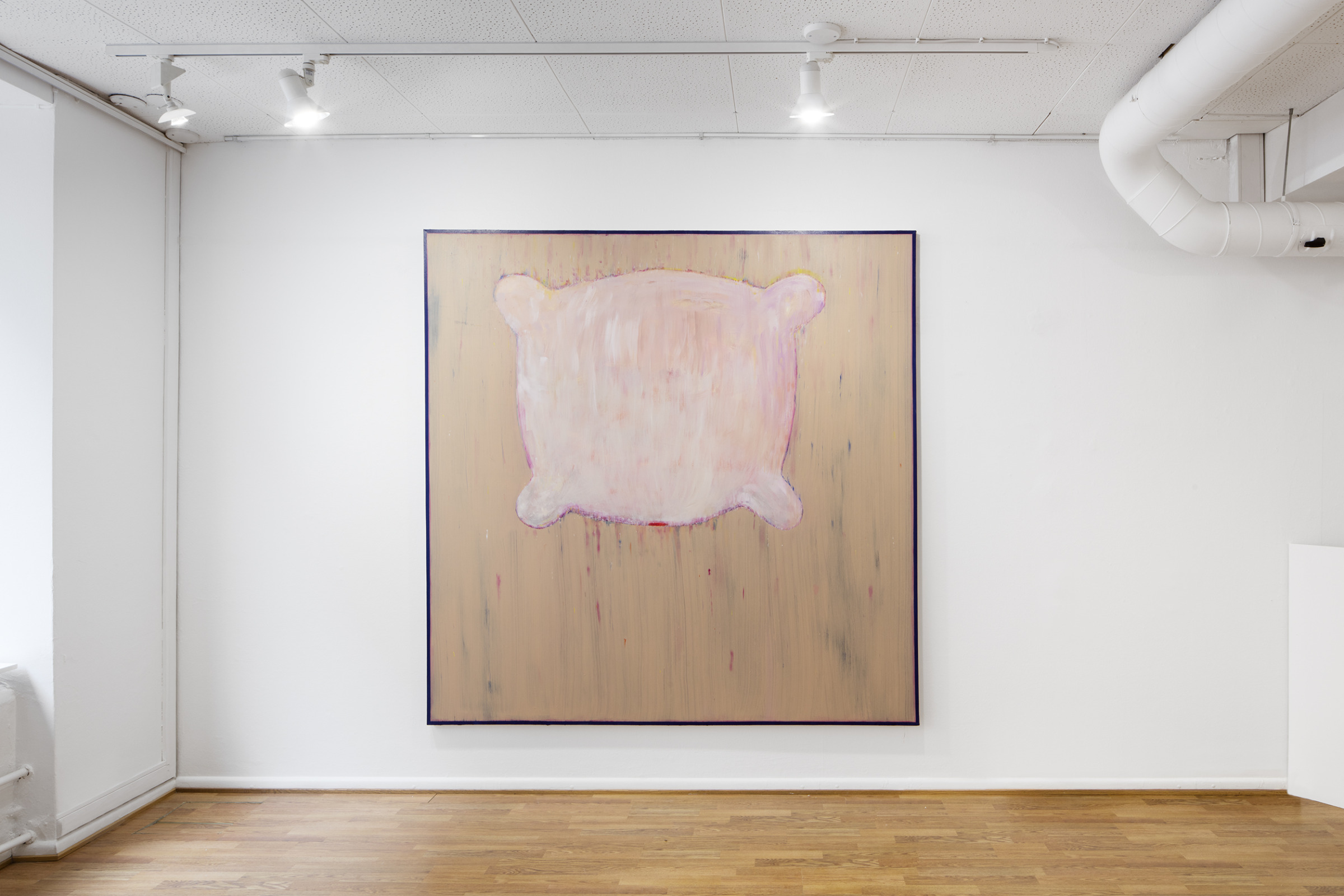 Saija Koponen: Any Event Horizon (2022, oil on canvas, 205 cm x 205 cm) | Photo: Jussi Tiainen