Iia Jännes: Maalaamisestani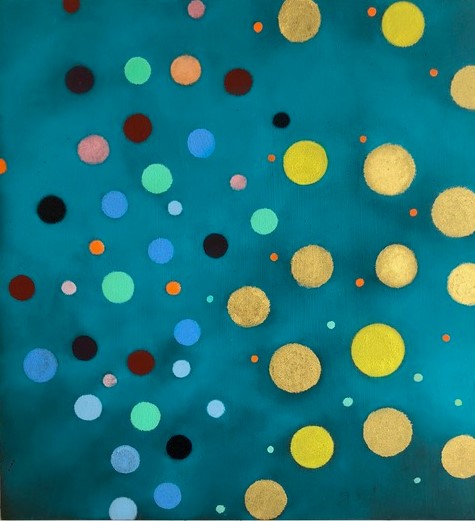 Iia Jännes: Chiara (2021, oil on aluminum, 35 x 33 cm)
Maalaamisestani
Gallery Rikhard 2–31 October 2021
Väri tulee ensin. Väri on valoa, valo on aineetonta.
Väri myös määrää maalauksen muodon. Maalaus valmistuu hitaasti kerros kerrokselta.
Maalauksissani on hienovaraista liikahtelua ja nyt myös vähäistä virtausta ja kuplimista.
Iia Jännes
Iia Jännes Kuvataiteilijamatrikkelissa
GALLERY RIKHARD | Rikhardinkatu Library, ground floor (lobby)
Open during the Library's opening hours
The gallery follows the current COVID-19 safety instructions set by the Regional State Administrative Agency for Southern Finland.
ART LENDING | HELSINKI ARTISTS' ASSOCIATION
Rikhardinkatu Library | Rikhardinkatu 3, 00130 Helsinki
Opening hours Tue–Fri 12–6pm and Sat–Sun 12–4pm
+358 50 470 5298 | taidelainaamo@helsingintaiteilijaseura.fi