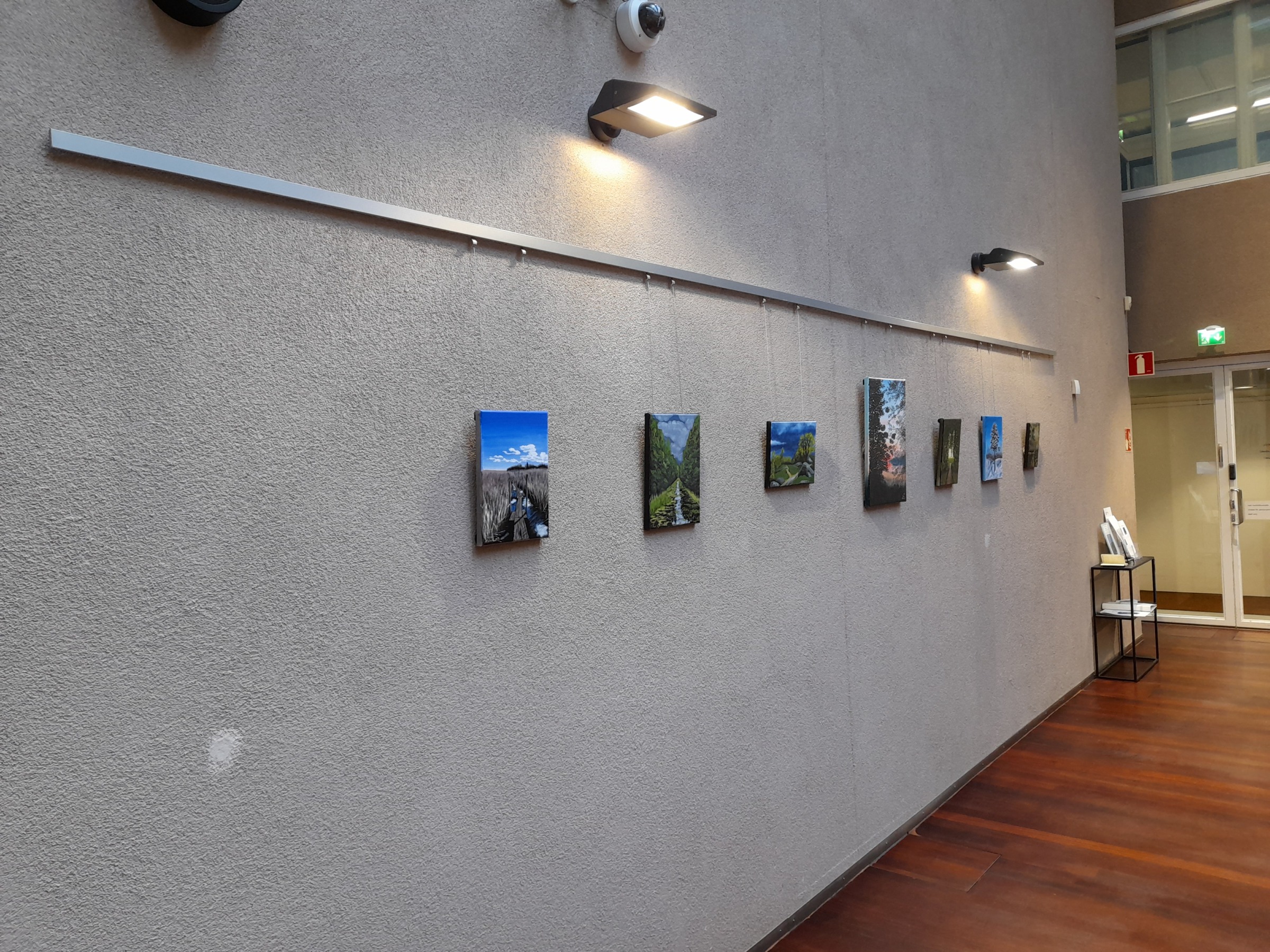 Images: Jukka Halttunen
Arabianranta Library
Address:
Hämeentie 135 A
00560 Helsinki
Telephone: +358 9 310 85056
E-mail: arabianrannan_kirjasto@hel.fi
Opening hours:
Mon–Thu 8am–8pm, Fri 8am–4pm, Sat 10–16
Changing exhibitions by member artists every few months
The Helsinki Artists' Association will offer member artists a new free exhibition space at the Arabianranta Library from May 2022. 
Exhibition periods are offered flexibly in periods of 2 to 2.5 months, ie 5 to 6 per year.  
Exhibition periods will be distributed in the order of registration. 
The Arabianranta Library, which serves as the exhibition venue, is located at Hämeentie 135 A, 00560 Helsinki. 
Exhibitions 2023
February–March: Maire Keinänen
April–May: Eva Lamppu 
June–July: Helga Rusanen
ARABIANRANTA LIBRARY | Maire Keinänen: Thoughts 2022 February 2 – March 31, 2023