HAA Gallery presents the Sweet Water, Rough Water media art exhibition by Valmed ry 6–30 July, 2023.
Welcome to the exhibition opening on Wednesday, 5 July 5–7pm!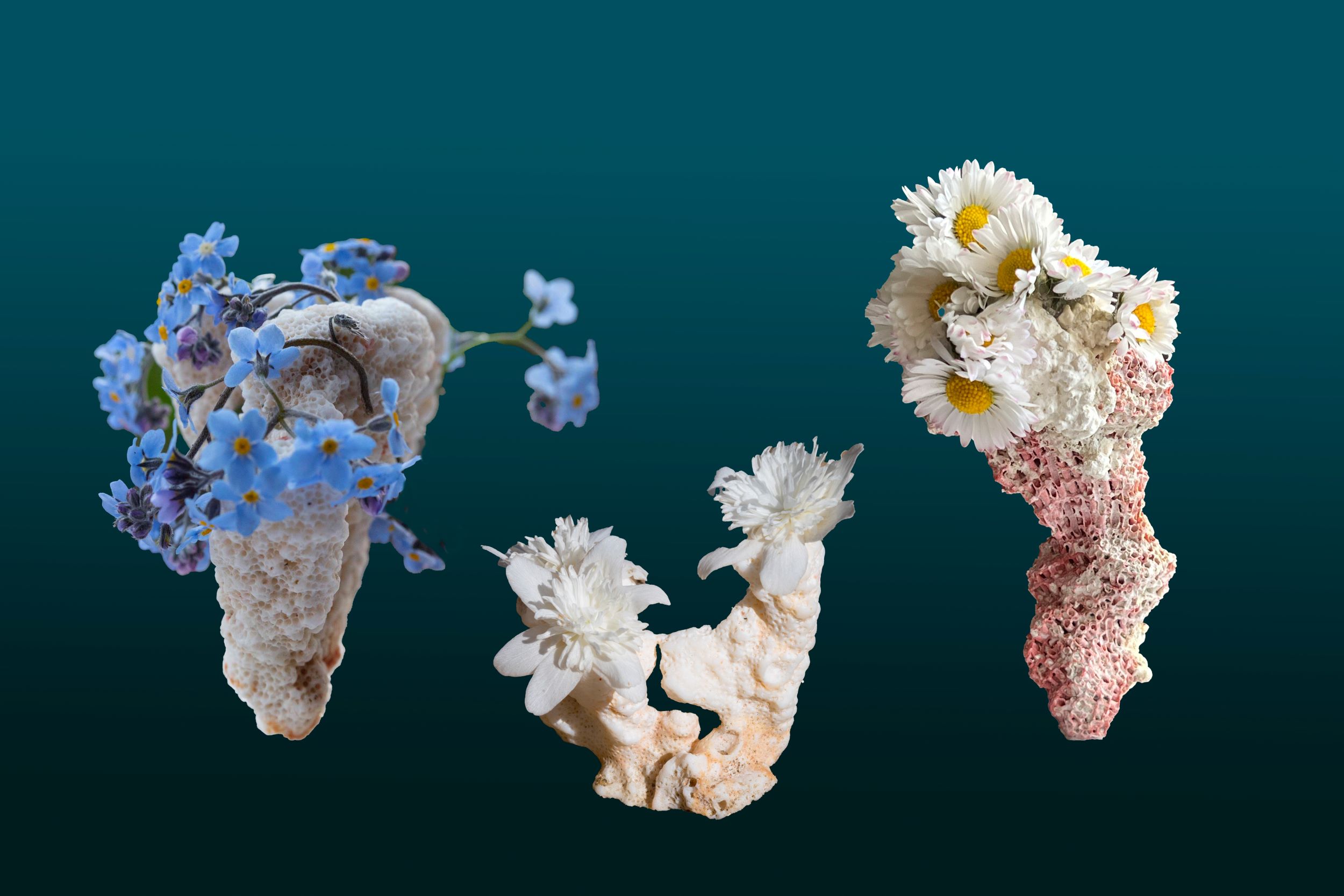 Image: Ulla-Mari Lindström – Korallit pohjoisen (Corals of the north)
Valmed ry: Sweet Water, Rough Water 
Artists: Emma Fält & Roberto Fusco, Tuula Hara, Jani Heikkinen, Katarina Karppinen, Heidi Kirjavainen, Ulla-Mari Lindström, Susanna Lyly, Tuukka Pasanen and Johanna Väisänen
The artist working group, which consists of the members of Valmed ry, Northern Savonia's Photographic and media art association, presents SWEET WATER, ROUGH WATER – a media art exhibition at the HAA Gallery, run by the Helsinki Artists' Association, in Suomenlinna, from July 5, 2023.
The theme of the exhibition is to encounter water from nine different perspectives. A multi-channel video work, several single-channel video works about water, on the surface and underneath, as well as photographic works are on display in the Rantakasarmi (Jetty Barracks) gallery space. One mixed-media installation utilizes data about historical storms in the Baltic Sea, provided by the Finnish Meteorological Institute. An audiovisual installation discusses the connection between culture and folklore related to water and how artificial intelligence understands it.
As a whole, the exhibition features a variety of forms and media that transcends traditional definitions. The sensory worlds brought forth by the artists sometimes ripple through the space casually, at other times they hit the viewer like stormy waves on the beach rocks. It also offers a place to think about how our actions have affected water and its purity, the place in the landscape as a part of nature and the home of birds, fish, forest animals, all small aquatic organisms and people. In our works, water is not just a resource, but has personality, substance and purpose. Water is the element that connects everyone and everything around and inside us.
The project is supported by the Arts Promotion Center Finland, Northern Savonia and the Finnish Meteorological Institute.
Valmed ry 
Photography and Media Art Association Valmed ry aims to support and promote photography and media art. The association is based in Northern Savonia, but the activity goes beyond the regional borders of Finland. Valmed ry is an association of the growing area of arts, with its members being skilled individuals and professionals from different fields of arts and culture. The association was founded in 2012 with a mission to provide networking and collaboration opportunities for its members and to enhance the regional expertise, presentation and recognition of photography and media art.