Gallery Katariina presents the exhibition Eldertree by Sari Bremer 10 November – 3 December, 2023.
Welcome to the exhibition opening on Thursday, 9 November 5–7pm!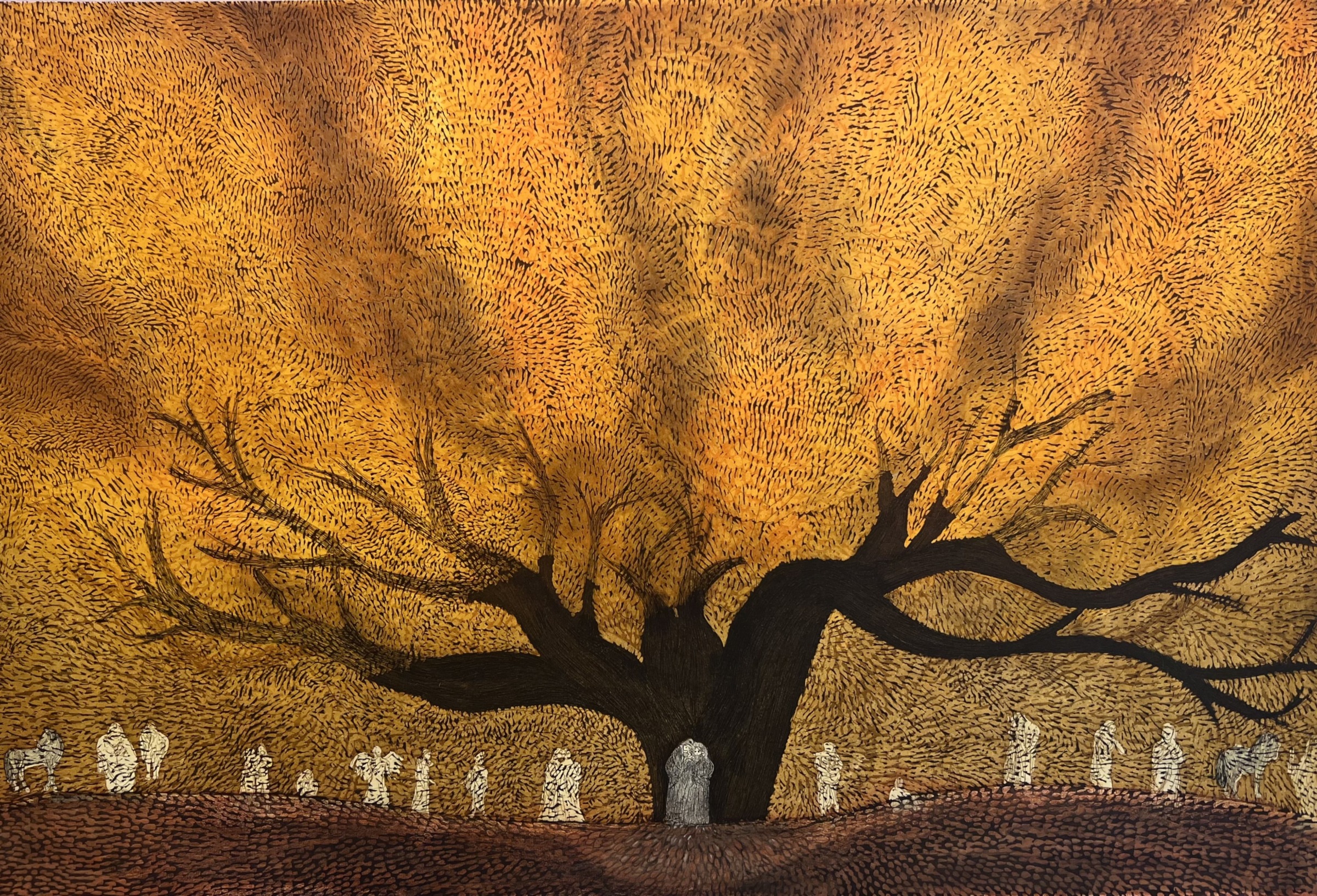 Image: Sari Bremer – Eldertree
Sari Bremer: Eldertree
The central theme encapsulated within Sari Bremer's exhibition revolves around ancestors, specters, nostalgia, and ghost stories.
You might discover a storyline that runs through the individual pictures, or you might not. The narrative is not linear but rather akin to a hidden tale or a puzzle. It's not necessary to find this thread to enjoy the pictures.
The aesthetics of the pictures, coupled with the tense atmosphere, create space for a narrative that viewers can weave for themselves.
Since the images are story-like, Bremer hopes that both adults and children can derive meaning from them. She aims to provide viewers with an experience of strange places, situations, and phenomena through her etchings.
The artist has also considered the transformation of the picture during the printmaking process. Previously, she used to create her pictures by first doing a line-etching, which served as the foundation for the finished piece. She would then add all the colour layers. However, she now sees the value of the black and white line etching as a separate work, with a distinctly different feeling compared to the coloured versions. In this exhibition, she is showcasing both the black and white line etchings and the colour ones.
Regarding the medium, the pieces are multi-colour etchings made using 2–3 copper plates. The image is drawn and painted on the plates, which are then etched with iron chloride acid. The image is printed from the plates onto paper using an etching press, forming the final artwork. This technique is labor-intensive and time-consuming, with every stage completed by hand. While many prints can be made from the plates, each printing process is a handcrafted endeavor that takes many hours to complete. Bremer handles all her printing herself and considers it an important part of the creative process, ensuring that each print is unique with slight variations.