Apply as member of Helsinki Artists' Association starting 15 October – join our community of Helsinki-based professional visual artists!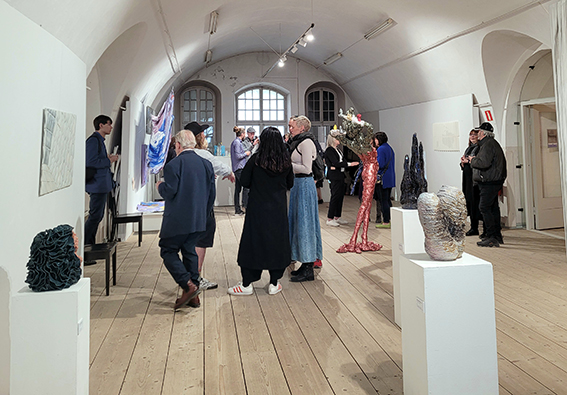 The opening of the international Pinnan alla – Under the Surface exhibition was celebrated at HAA Gallery in Suomenlinna on 1 June 2023.
Photo: Kenneth Söderlund
Professional visual artists residing in Helsinki may participate in the application round. The application can be submitted in Finnish or English. The application period is 15 October–30 November 11:59pm. New members will be selected by the board of the Helsinki Artists' Association in December 2023, after which all applicants will be informed about the results. 
Information on the start of the application round can be found online at https://www.helsingintaiteilijaseura.fi/en/ as well as on our Instagram and Facebook accounts. More detailed instructions and the electronic applicaton form can be found from 15 October onwards here: https://www.helsingintaiteilijaseura.fi/en/helsinki-artists-association/apply-as-member/ 
Please find more information about the benefits and services for members here: https://www.helsingintaiteilijaseura.fi/en/for-members/